Non classés
Association for Library Service to Children
Association for Library Service to Children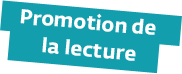 The Association for Library Service to Children est une division de l'American Library Association.
Elle soutient, encourage et accompagne toutes les innovations en matière de services offerts aux jeunes en bibliothèques.
Elle décerne tous les ans deux prix littéraires dans le domaine de la littérature enfantine récompensant les meilleures productions de l'année aux États-Unis :
- la "Randolph Caldecott Medal" pour l'album ;
- la "John Newberry Medal" pour la littérature de jeunesse.
50+East+Huron+Street+-+Chicago%2C+Illinois++60611-2795+-+%C3%89tats-Unis