The Irish Society for the Study of Children's Literature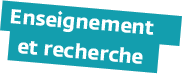 Le but de la "Société d'étude irlandaise sur la littérature de jeunesse" est d'encourager des recherches universitaires dans le domaine de la littérature de jeunesse. Elle accueille parmi ses membres autant des universitaires irlandais qu'étrangers, dans un large éventail de disciplines, telles que littérature, histoire, éducation, psychologie, sociologie et beaux arts, ceci afin de favoriser une approche multi-disciplinaire de l'étude de la littérature de jeunesse.
Son site présente l'ensemble de ses activités, ses publications et un formulaire de demande d'adhésion.